Introducing Hornet Class Merchandise
Autumn 2018 has been a busy one for your committee, we have been working hard to put together a merchandise collection that you as a class want to buy. Following various discussions and a lot of feedback we are now able to launch the 2019 products.
We hope you like it and buy, buy, buy to support your class. Check out this year's Logo Design.
The range of garments includes a range of hoodies, polo sweatshirts, round neck and polo t-shirts, in options for men and women. The new logo design is printed on the back of clothing. Hornet logo will be on the front central on hoodies and tees, left pocket height on polos. Check out the logo positioning here. And also check out the available colours for the logo on your garment.
You have a number of options to make the products individual to you whilst advertising and supporting your class. Basically, choose a product that you like. Choose a colour from the options for that garment. You can choose what wording, if any, you would like under the design e.g. your boat name, your boat number, a nickname for yourself. We have negotiated a deal with all items being delivered to you for £3.99, and if you wish for them at a particular event we'll do our best to get them there.
We do have a range of samples that you can view showing various colours and sizes. These can be tried on for sizes if you wish prior to placing your order. We will aim to get the samples to as many events as possible to aid your decisions.
So check out the great range of Hornet Clothing, choose your items, select your colour and size, let us know your wording and logo/wording colour during the purchasing process, pay via PayPal and your goods will be sent to you ASAP.
Wishing you all a great year and happy Hornet sailing. Any further questions then drop Waveclothing an email at Contact
---
We also have an ex-Hornet sailor producing these lovely charms
( 19,95 € )/ pcs with shipping, personalisation, painting, packing ….www.silverace.co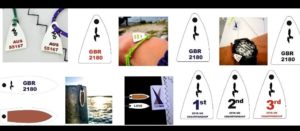 ---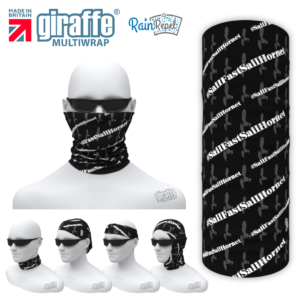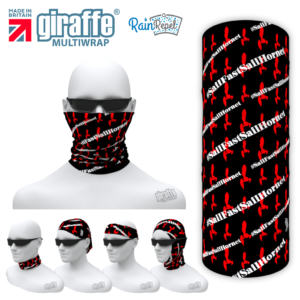 Made with 100% Coolmax Microfiber with Repel technology ( water just runs off the surface keeping your bandana dryer for longer without any loss of functionality. Seamless Knit. GIRAFFE® 1.3oz and measures approx 50cm x 24.5cm. One size fits all. This item is printed to order. Item comes on a display header card and individually bagged. Seamless tube for maximum comfort. Perfect for the desert, snow capped mountains or just out and about with 30 UPF sun protection. Wicks away moisture when you're hot and keeps you toasty when it's cold. Giraffe boasts extreme versatility and protection. Cover your mouth and nose with your Giraffe bandana to prevent dust and dirt from getting into your lungs. Over 12 ways to wear a Giraffe Bandana.
Get yours HERE!
Happy Shopping!!