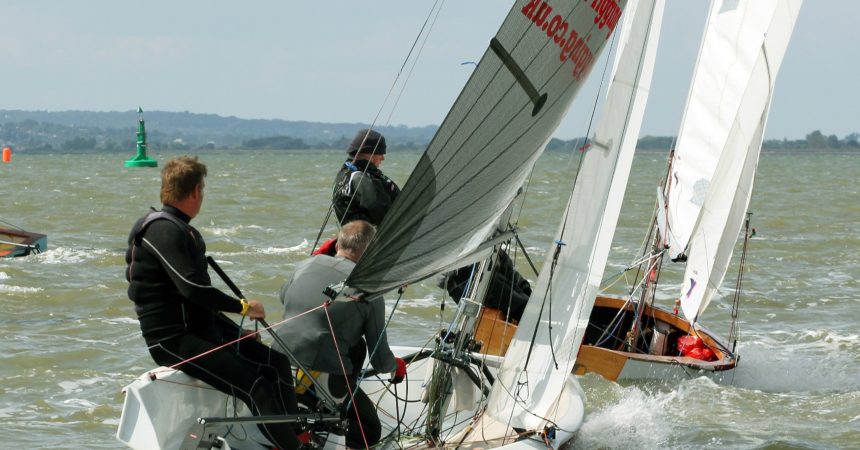 2020 Championship cancelled
Message from Chairman Dave Edge:
Dear Hornets,
I hope you are all taking care of yourselves whilst the world works through the craziness that is the Coronavirus pandemic? I can see that there is a good amount of traffic on Facebook to keep us all talking and have recently given my thanks to Jo Powell for running the PD Open meeting Virtual Regatta.
We are due to make a final decision on the viability of this year's Nationals/ Europeans at Penzance. The date for this decision was to be June 1st however, after closely following the press releases and having had level-headed discussions with both the Scorpions and the PZSC, we have brought this decision forwards.
It is with a good amount of regret that your committee has decided to cancel the 2020 Nationals Event.
There is no indication that restrictions on sporting or social events will be lifted in time to make the event meaningful. The event, together with the Scorpion fleet, was due to be the largest for many years and to hold out for the few daring souls that were prepared to make the trip would make for a pale imitation of what was going to be something memorable. In addition, to ask Penzance to run the event when planned facilities cannot be guaranteed is unfair and, more importantly, to put their mostly retired crew at a health risk is foolhardy. So, the decision has been made.
However…. before you let that sinking feeling take over, there is also some positive news. If you close your eyes, wait 12 months and open them again…… it's all back on for 2021 (just like the Olympics). There has been a huge amount of time, effort and goodwill involved in getting this far with the event, so why waste it all? Same location, same format, same party, same prizes, same 130 boats!!!
Personally, I am very pleased that we are able to make this decision, not only to prevent losing all the hard work but also to allow any of you that have placed deposits on accommodation for 2020 can have the opportunity to carry it over for 2021.
In addition, to help mitigate any losses, it is the committee's decision to refund all entry fee deposits and instalments paid to date. We considered offering either refund or carryover but, apart from the administration complication, the early entry incentive for 2020 worked so well that we want to do it again for 2021. To clarify, we believe that deposits paid in 2021 for a 2021 event shows far more commitment than a perhaps forgotten rolled over deposit from 2020. Hand in hand with this decision, the prize draw for the Exe Sails spinnaker will be dissolved and reinstated next year.
For the rest of 2020 it will be watch and wait. I truly hope that we will be able see each other before the season is out and wet the boat's bottom at least once. In the meantime, your committee will be working on next season's programme. This will include putting Porthpean on hold for the championships (to avoid a Cornwall/ Cornwall 2 year run) with our current preferred venue being Pwllheli.
I trust that we all feel that a sensible decision has been made and that we have a lot to be positive about. Keep supporting each other and get ready for the biggest party ever when they let us out… anyone else need a haircut???
All the best
Dave E